This year, they got a new house so I was thrilled to meet them at home for their Buckhead Family Portrait Session. I've been photographing these lovely boys since they were itsy, bitsy, teeny little tots. They are breaking my heart growing into little men so super fast! This is so cute how Christine dressed them in little business casual outfits… that bowtie! And jacket! I love these little men.
They were so playful with me when we got started, hiding and peeking around mom and dad, and squealing poop! 3 is the best. People have been warning me about 3's being worse than 2's, by worse they mean more awesome! So active, so filled with ideas and opinions and eager to seek independence, but still so snuggly with mom. So curious about their world, and these two have a built in brother so explore with. Stick swords, a yard fortress. A wonderland of adventure awaits in the front yard.
As I get older, I am becoming a better and better photographer. I see things differently, the images mean a little bit more to my heart than they used to. I understand how much mom needs these snuggly moments captured, these boys are growing quickly and somehow, we need to feel those hugs forever. There is probably nothing, nothing, nothing better than a little one's kiss right on the face, straight into the soul, a deep joyful break right through the heart.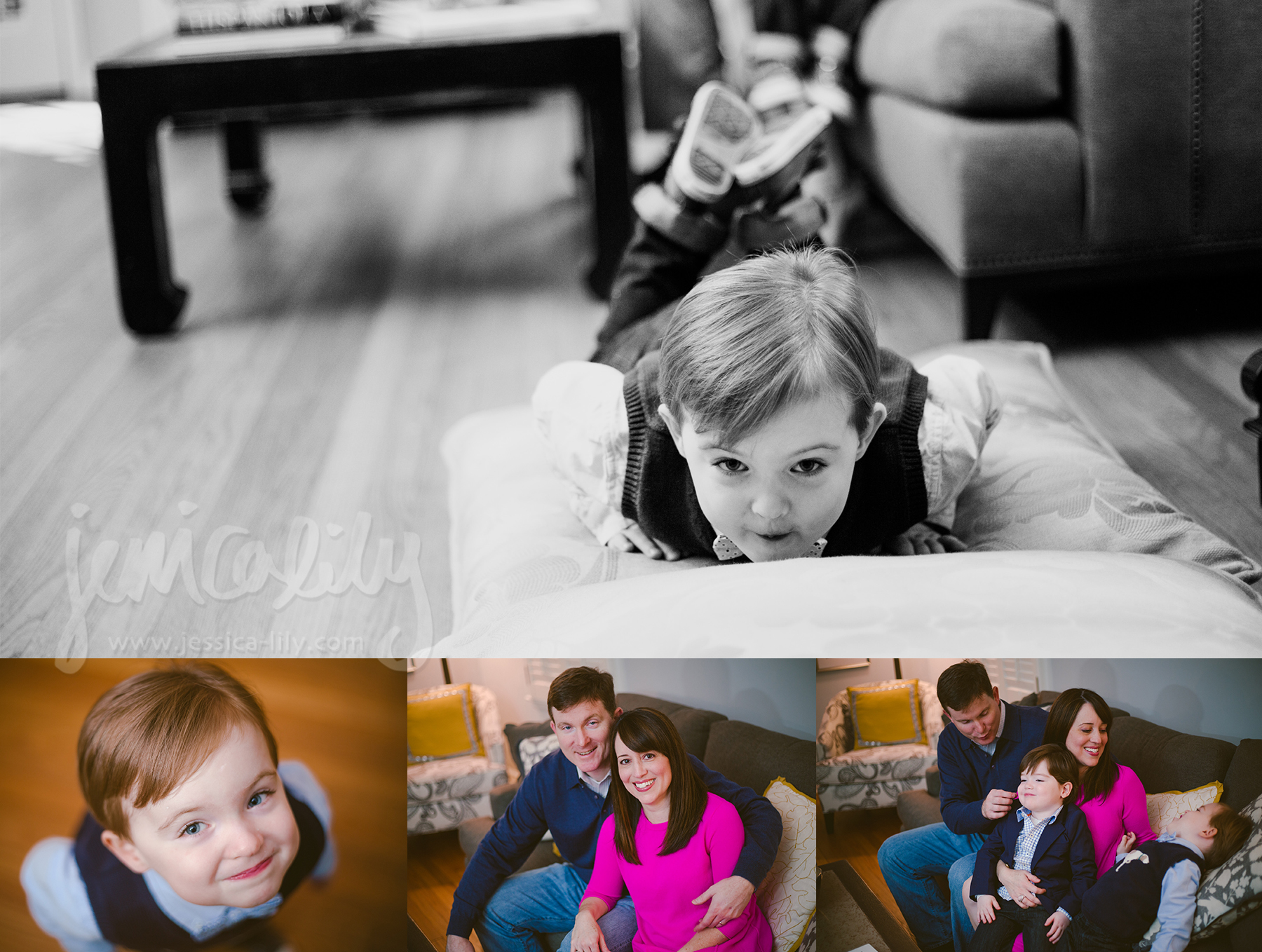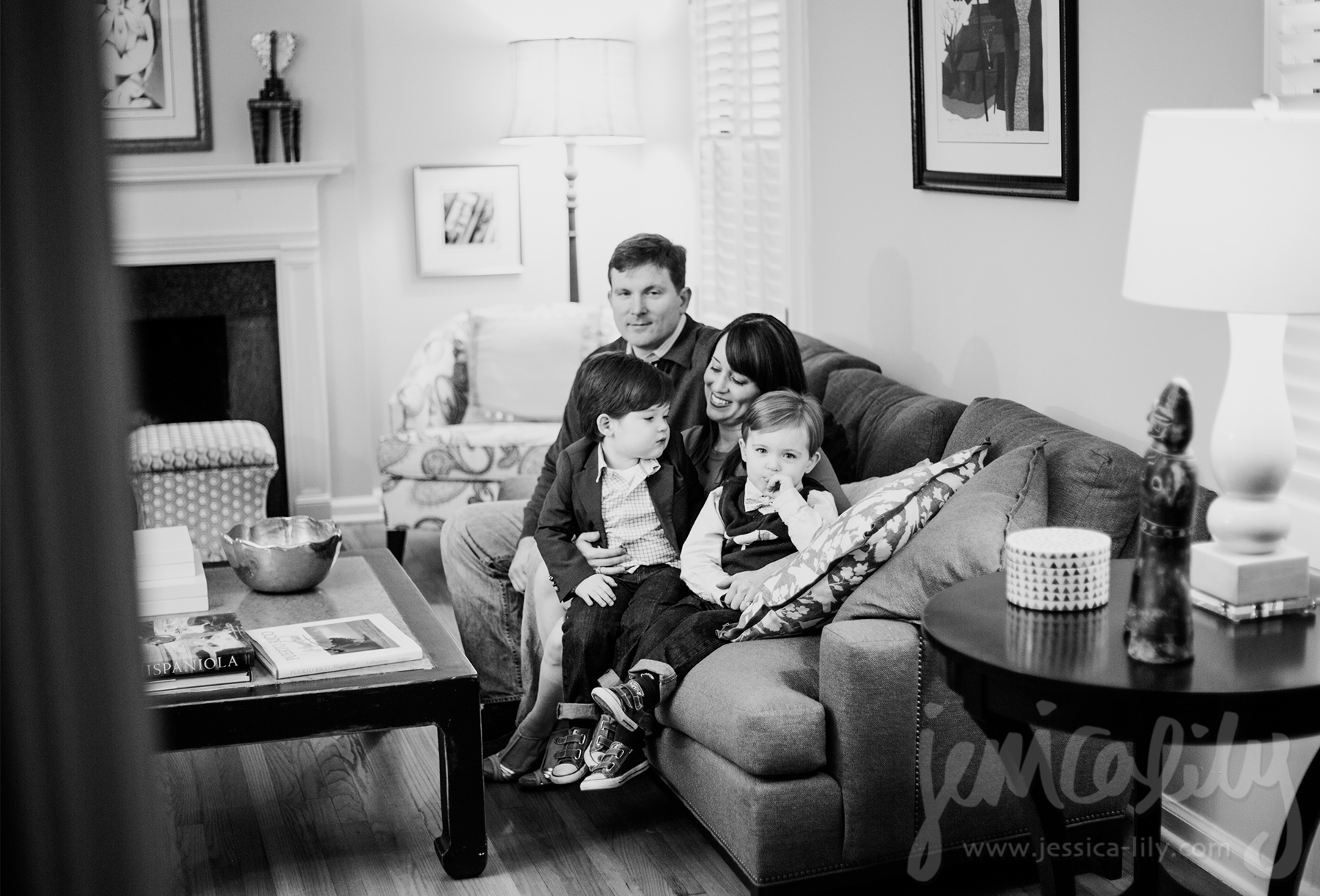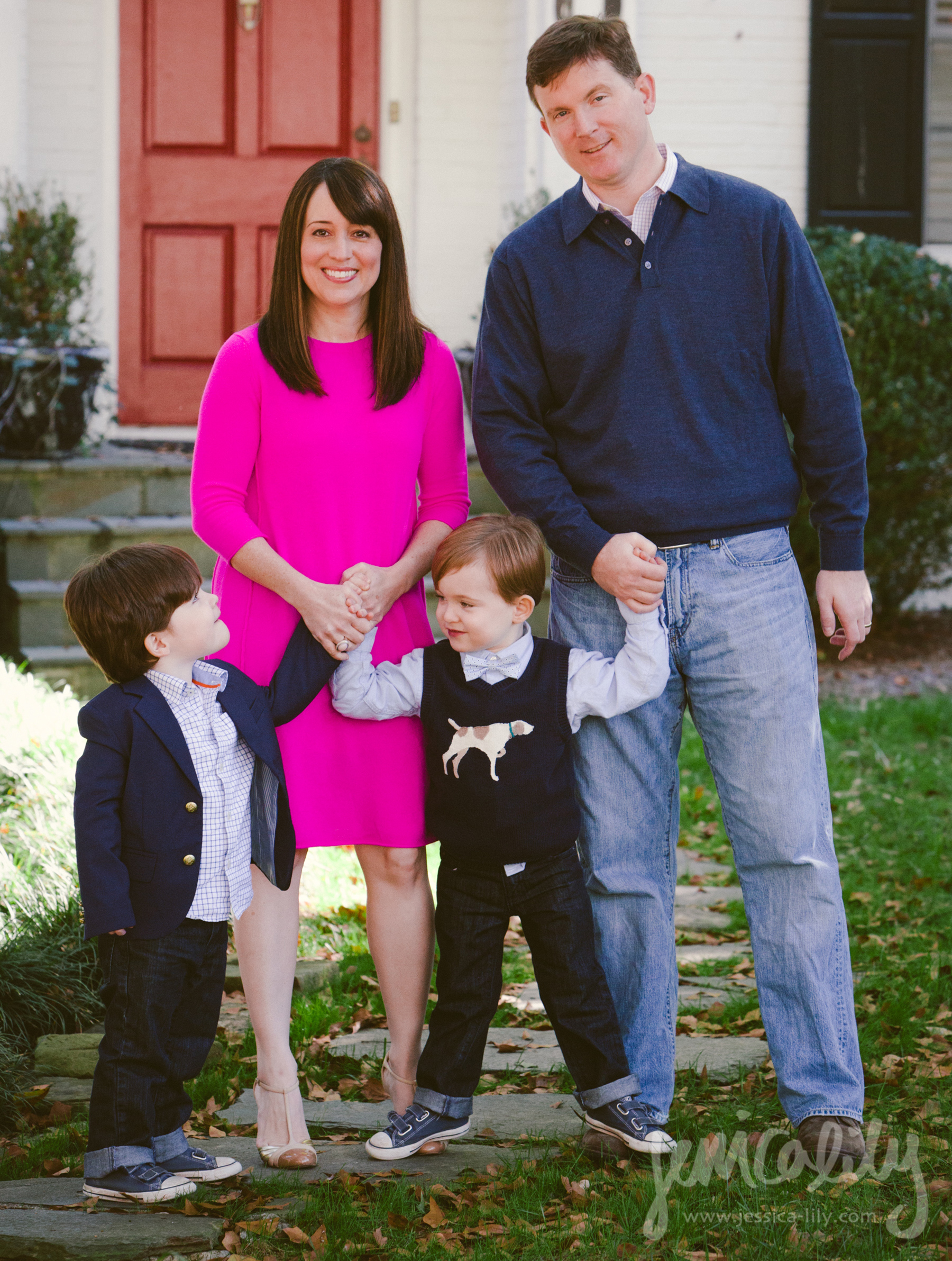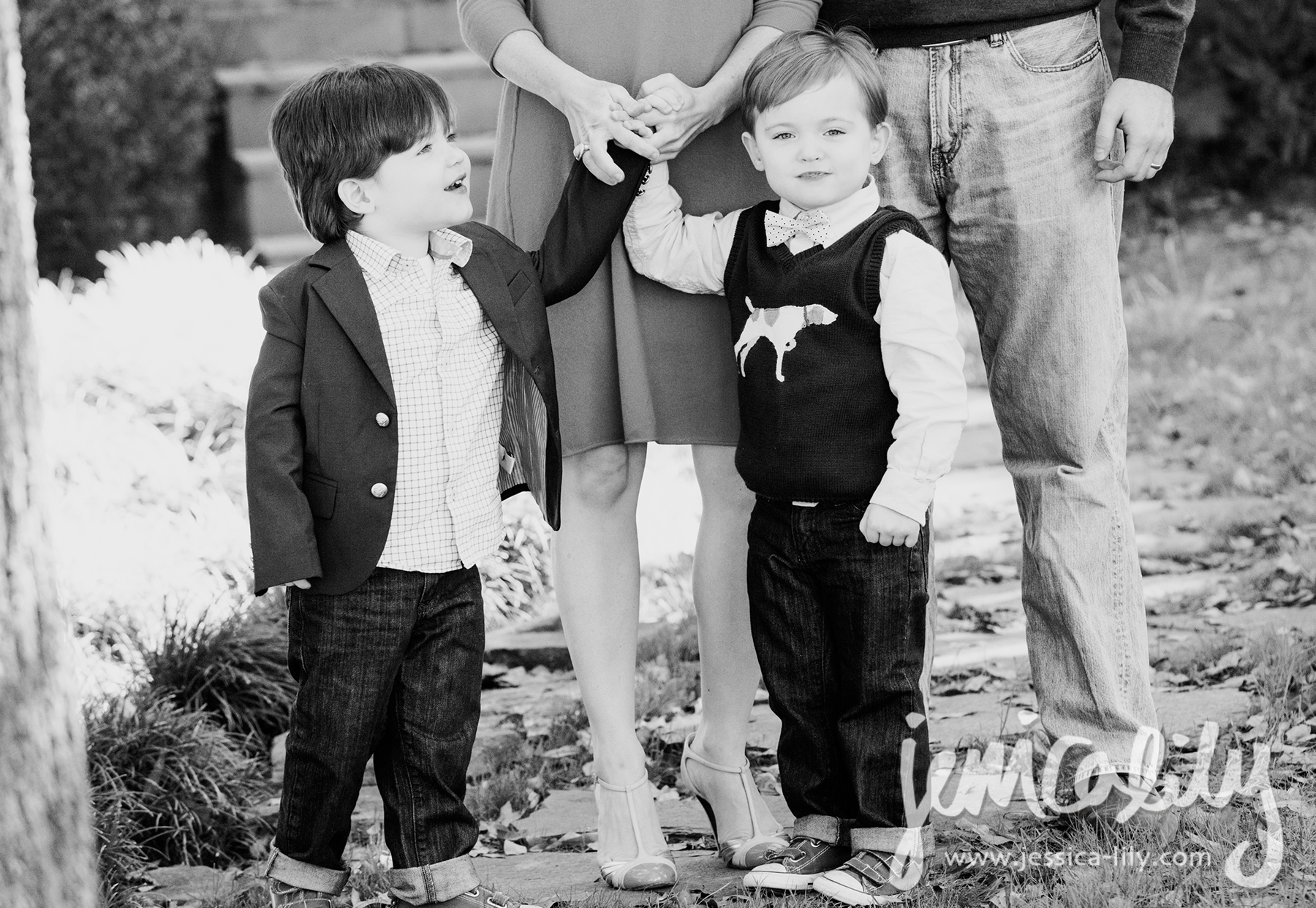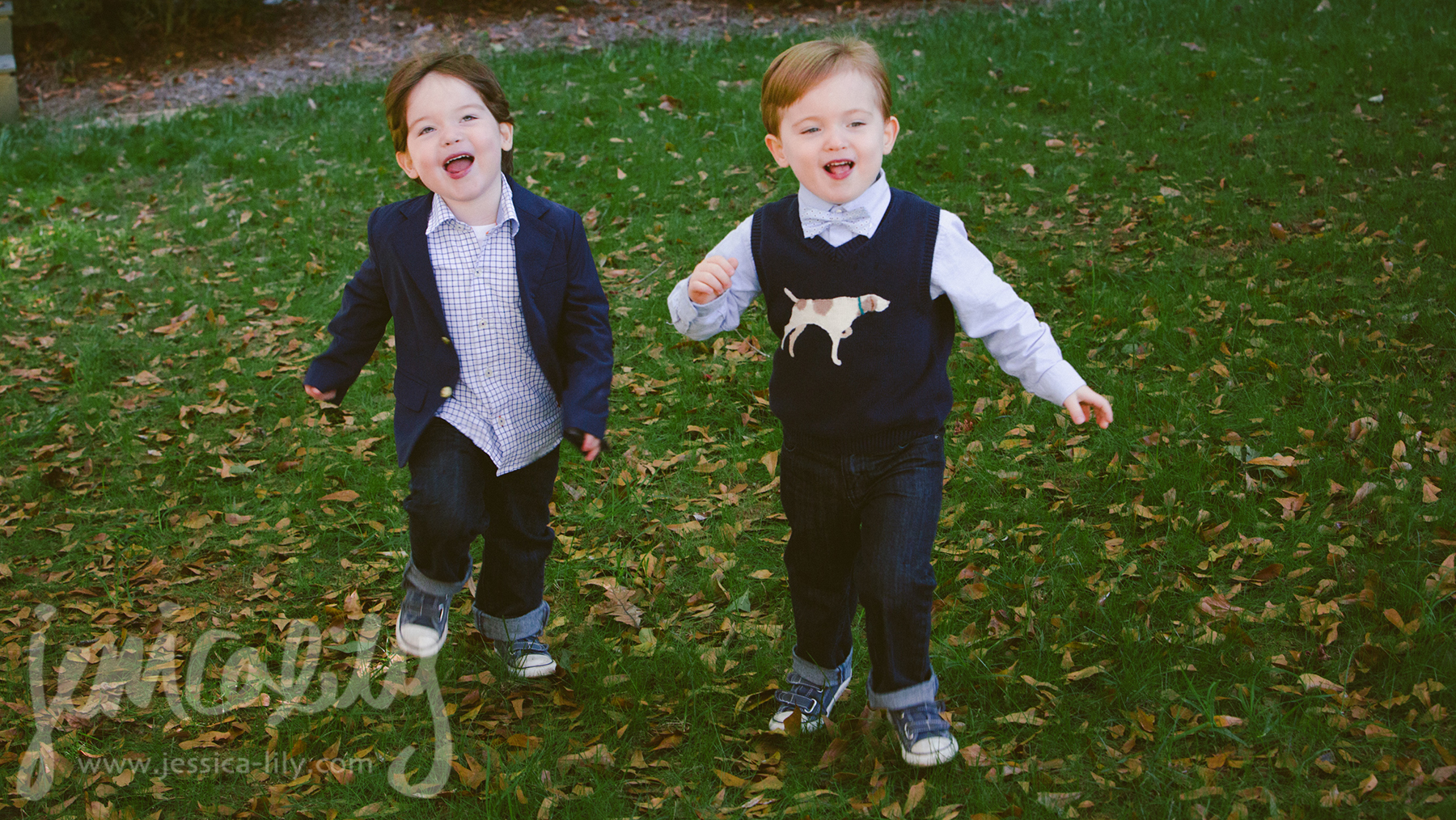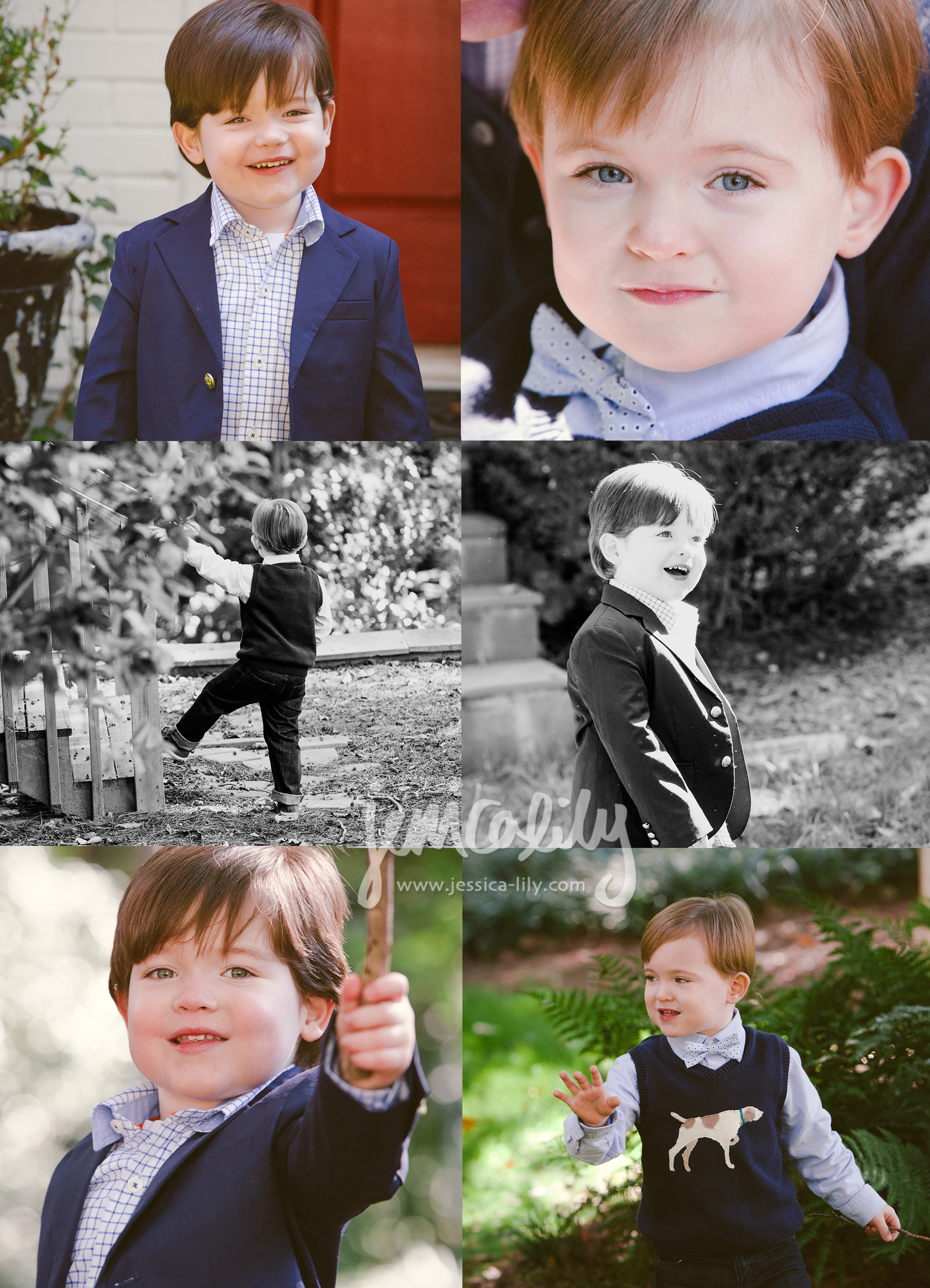 Decatur family portrait photographer Jessica Lily was formally trained in fine arts & photography. Her commercial and family portrait images tell a story and they are easy and fun to be a part of. After 12 years of being a professional Atlanta portrait photographer, she continues to deeply enjoy the work and the people. She is inspired by the people she works with. Co-creating with doctors, toddlers, spiritual guides, rising seniors, yoga teachers, lawyers, artists and musicians presses her forward into new territory, both with aesthetics and also with living a good life. Jessica Lily works in Metro-Atlanta and offers Family Portraits Sessions, Atlanta Headshots, Business Portraits & Graphic Design in Decatur, Lawrenceville, Tucker, Lilburn, Buckhead, Midtown, Piedmont Park, Inman Park & Old Fourth Ward as well as many other parts of town, here in Georgia.